Welcome to NME 2020!

December 6-9, 2020 | Macau, China
---
Notice: Due to the COVID-19, NME2020 has been postponed to December 6-9, 2020. Please arrange your travel properly. Thanks for your understanding.

The 3rd International Conference on Numerical Modelling in Engineering (NME2020) will be held in Macau, China during December 6-9, 2020.

The overall objective of the conference is to bring together international scientists and engineers in academia and industry in fields related to advanced numerical techniques, such as FEM, BEM, IGA, etc., and their applications to a wide range of engineering disciplines. The conference covers industrial engineering applications of numerical simulations to Civil Engineering, Aerospace Engineering, Materials Engineering, Mechanical Engineering, Electronics, Electrical Engineering, Biomedical Engineering, etc.

Macau, located on the west side of the Pearl River Estuary opposite Hong Kong, is a Special Administrative Region of the People's Republic of China. Being Asia's well-known gambling Mecca, it is known as the "Vegas of China", and also a famous tourist location with prosperity and peace, fashion and history, oriental and western culture.

On behalf of the Organizing Committee, we look forward to meeting you all in Macau!
Prof. Magd Abdel Wahab,
Chairman of NME 2020
Laboratory Soete, Ghent University, Belgium
The meetingtime Countdown
155 Days Left
Third Round Submission
Submission Deadline: July 20, 2020
Submission System
Review System
Files Download
Related Conferences
The 2nd International Conference on Metals and Alloys (
CMA 2020
)
December 6-9, 2020 | Macau, China
---
Publication Opportunities
1. Prospective authors are invited to submit abstracts or original technical papers, accepted full papers will get published in
IOP Conference Series: Materials Science and Engineering
.
Indexed by: Scopus, Engineering Compendex (EI), GeoBase, Georef, Inspec and etc.
2. Selected papers will be recommended for publication in the following journal: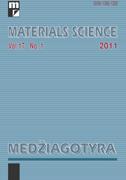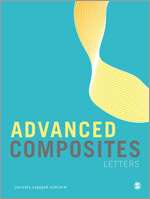 Advanced Composite Letter
ISSN: 09636935 (Print)
09636935 (Online)
IF: 0.556
Publication Type: Special Issue
Publisher: Saga Publishing
---
Awarding
1. Best Oral Presentations

Session 1 – Mechanical and Materials Engineering (I)
Winner: Prof. Jacob Bortman Ben Gurion University, Israel
Presented Paper: A new model for spall-rolling-element interaction

Session 2 – Metals and Alloys (I)
Winner: Prof. Milos Janecek, Charles University, Czech Republic
Presented Paper: Microstructure of Ti-Nb-Zr-O biomedical alloy spark plasma sintered from elemental powders

Session 3 – Mechanical and Materials Engineering (II)
Winner: Dr. Shibani Khanra Jha, Birla Institute of Technology and Science, India
Presented Paper: Numerical approach to prioritize renewable energy alternatives and source locations to predict the future prospects

Session 4 – Metals and Alloys (II)
Winner: Mr. Yasin Sarikavak, Turkish State Railways, Turkey
Presented Paper: An experimental investigation on fatigue mechanism of continuous welded rails in railways

Session 5 – Mechanical and Materials Engineering (III)
Winner: Dr. Hector Andres Tinoco, Universidad Autónoma de Manizales, Colombia
Presented Paper: Piezo-actuated device for a bio-structural monitoring application through vibration-based condition and electromechanical impedance measurements

Session 6 – Civil Engineering
Winner: Assoc. Prof. Maarten Vanierschot, KU Leuven, Belgium
Presented Paper: Detection and analysis of coherent structures in the near-field of a turbulent annular swirling jet: An unsteady Reynolds-averaged Navier-Stokes (URANS) simulation

2. Best Poster Presentation

Winner: Assoc. Prof. Nadir Maghlaoui, Higher School of Applied Sciences, Algiers
Presented Paper: Numerical study of the reflection at a liquid solid interface of a transient ultrasonic field radiated by a linear phased array transducer
Sponsors

---
News
Due to the COVID-19, NME2020 has been postponed to December 6-9, 2020. Please arrange your travel properly. Thanks for your understanding. [May 29, 2020]

NME 2019 Conference Proceedings has been published by IOP Conference Series: Materials Science and Engineering in Volume 657 and has been included in EI Compendex & Scopus within one month. [November 23, 2019]
---
Follow us on
Wechat:
Linked in: